SIGraDi 2021 Panel Discussions
Panel 1 | Experimental Media and Activism
Abstract: This panel explores how technology can be employed to develop a critical perspective on practices and norms of society. In a male-dominated field, the panel analyzes from a female viewpoint the use of new digital tools to take action on cultural and social concerns by proposing experimental approaches and new possibilities for political and social engagement. Through topics such as circular economies, new materials, environmental design, artificial intelligence, and interactive design, the panelists will examine creative ways that experimental media could become the medium to open up conversations, understand, and visualize societal and historical problems.
Language | English
Marcela Godoy
Assistant Professor of IMA New York University Shanghai, NYU, China
As a practice-based researcher, Marcela Godoy applies critical making and fabrication technologies to investigate new possibilities in architecture, open up social reflection, and to propose unique solutions to environmental issues. With a background in architecture and interaction design, her work takes a wide range of research and form. Godoy is particularly interested in the adaptation of architecture in response to human behavior and the environment. She applies computational design thinking as a method to explore the amalgamation of digital and crafting techniques resulting in interactive and kinetic structures, wearables, data physicalization, toys, and upcycled artifacts, among others. Additionally, she has extensive research and experience in creating interactive projects both in the art and commercial industry. Marcela's current research focuses on working with discarded materials to design artifacts by employing digital and analog machinery with low environmental impact. Marcela has exhibited her personal work in exhibitions such as SxSW in Austin, Texas, The World Maker Faire, the New Museum's Ideas City festival in NY, and Shenzhen Design week. She is currently an Assistant Arts Professor in Interactive Media Arts at NYU Shanghai.
Eunsu Kang
Visiting Professor Carnegie Mellon University, CMU, United States
Eunsu Kang is an artist, a researcher, and an educator who explores the intersection of art and machine learning as well as the possibility of creative AI. She started her artist career with video installations and single channel videos. After more than 100 art exhibitions around the world including Korea, Japan, China, Switzerland, Sweden, France, Germany, and the US, her works have transformed into interactive and interdisciplinary art projects, which currently focuses on the nascent area of AI art. All ten of her past solo shows, consisting of individual or collaborative projects, were invited or awarded. She has won the Korean National Grant for Arts three times. Her works have been presented at conferences including ACM, ICMC, ISEA, SIGGRAPH Asia, and NeurIPS. Kang earned her Ph.D. from DXARTS at the University of Washington, an MA from MAT at UCSB, and an MFA from Ewha Womans University. A few years ago she left her tenured art professor position to design and teach new courses (Art and Machine Learning, Creative AI) at the Machine Learning Department of Carnegie Mellon University. She is also a co-founder of the Women+ Art AI collective. 
https://www.kangeunsu.com
Biayna Bogosian
Assistant Professor of Architectural Technology Florida International University, FIU, United States
Biayna Bogosian's academic and professional background extends in the fields of architecture, environmental design, computational design, data science, spatial science, immersive media design. This has allowed her to move across and connect disciplines and different scales of design. It has also allowed her to understand innovation in architecture within a broader environmental context and explore data-driven and citizen-centric approaches to improve the built environment and our lives. Biayna is currently a doctoral candidate in the Interdisciplinary Media Arts and Practice (iMAP) program at the University of Southern California (USC) and expects to graduate in Fall 2021. She holds a Master of Science in Advanced Architectural Design from Columbia University GSAPP (2010) and a Bachelor of Architecture and Urban Design from Woodbury University SoA (2008). Her Ph.D. research focuses on the development of interactive and immersive information visualization media for environmental citizen-science initiatives. Biayna's dissertation, entitled "Urban Environmental Interfaces: The Role of Data-driven Immersive Media in Participatory Urban Environmental Literacy and Policy," focuses on the socio-spatial and political dynamics of environmental pollutant monitoring and representation using readily available sensors and immersive representation methods. This on-going research has been deployed in the cities of Los Angeles, New York, Princeton, Seoul, Shanghai, and Yerevan in various capacities. Complementary to Biayna's academic studies have been my teaching experience and architectural design practice called Somewhere Something. Since 2011, She has had the pleasure of teaching at multiple high-ranking architecture schools such as Columbia University GSAPP, Cornell University AAP, University of Southern California SoA, Tongji University CAUP, and Woodbury University SoA amongst others. She is currently an Assistant Professor of Architectural Technology at Florida International University in Miami, where she continues her research on urban environmental data acquisition and representation. 
http://biaynabogosian.com/about
Paloma Gonzalez, Ph.D.(c)
Design and Computation Group Massachusetts Institute of Technology, MIT, United States
Chilean, Architect, Design and Computation Researcher, Scholar, Builder, Maker, currently, Paloma is a MIT PhD Design and Computation group. Paloma's work fosters high impact circular economies from bio-based feedstock with rapid scaleup across all sectors, and rapid customer adoption, revolving around material development, computing and manufacturing. She has experience in construction and forestry in Chile and the US, and simulation development applying state of the art AI in her dissertation at MIT. A few of her achievements are inventing a matrix material from recycled wood pulp and organic waste for packaging at all scales and inventing tooling for containerboard technology through her startup The New Materials, with her co-founder Jose Tomas Dominguez. Paloma is currently stoked about the synergies emerging from her new position as Impact Fellow at the MIT Climate and Sustainability Consortium, bridging academia and industry to pioneer global sustainability. 
https://impactclimate.mit.edu/
Inmi Lee
Associate Professor of IMA New York University Shanghai, NYU, China
Inmi Lee investigates the potency of art and technology to explore cultural and social conflicts and create a framework for research and analysis for socio-political realities on topics of national identity, race, and power dynamics surrounding communication. She is particularly interested in speech and the political inequalities inherent in social language. Her work seeks to create spaces for critical reflection about how our social interactions are influenced by language power structures. Integrating technology with various mediums and materials, she builds technology-based hybrid artwork. Her work has taken the form of robotic assemblage, technology-based performance, generative sculptures, interactive installations, and moving images (video and animation). Inmi uses technology both as a mediator, merging multiple fields of study including linguistics, cultural studies, and neuroscience, and as a translator, transferring one medium to another. Inmi has exhibited at ACM Siggraph, Digital Art Biennale in Seoul, Boston Cyberarts Festival, Anren Biennale, International Performance Art Festival in Beijing, and in Madrid Abierto, Spain. She holds a Ph.D. in Digital Art and Experimental Media from University of Washington, an MFA from Rhode Island School of Design, and a BFA in Visual Communication from School of the Art Institute of Chicago. Inmi is an Associate Professor in Interactive Media Arts at NYU Shanghai. 
https://www.inmilee.com
Panel 2 | Dialogues between Neuroarchitecture and AI: Towards the Future of Architectural Design
Abstract: This panel discusses current trends in Neuroarchitecture and Artificial Intelligence that might inform architectural design processes. Specifically, we sought to explore ways in which various kinds of AI such as deep learning, machine learning, genetic algorithms, and neural networks – including GAN networks – can take advantage of current knowledge in cognitive neuroscience at play in architectural design processes. We seek to explore ways in which declarative and procedural representations of domain knowledge at play in the formulation of early architectural problems could be modeled and implemented to enhance design decision processes. Thus, each one of our guest speakers will bring their worldview, research experience, and projects to interweave a common possible future.
Language | English
Pedro Soza Ruiz, Ph.D.
Assistant Professor Universidad de Chile, UCh, Chile
Pedro Soza received a degree in architecture from the University of Chile in 1997. In 2001, he was invited to join the school of architecture at UNIACC University in Santiago, Chile. In 2003 he joined the faculty of Architecture at Andres Bello University and researched design processes and design computation. In 2004, Soza returned to the University of Chile and joined SIGraDi, the Ibero-American Society of Digital Graphics. In 2005, he was invited as a member of the jury for the International Biennale of Architecture at Miami Beach. In 2006 he was chair of the X international conference of SIGraDi in Santiago, Chile. From 2007 to 2009, as president of SIGraDi, he was invited to be a member of the international jury for FEIDAD, the Far Eastern International Design Award, in Taiwan. After presenting his work in design computation in Chile, Brazil, Mexico, Cuba, and Peru, in 2008, Mr. Soza was granted a Fulbright Scholarship to pursue a doctoral degree in architecture in the United States. In December of 2013, he came back to Chile and became Director of the School of Architecture, Design, and Geography of the University of Chile. In July 2017, Mr. Soza resigned to the chair position to pursue a research path. In May 2018, he obtained a Ph.D. degree at the Georgia Institute of Technology. In 2020 Mr. Soza received the "Arturo Montagu" annual award from SIGraDi, due to his work and contribution to the society. Currently, his research focuses on the one hand, on understanding the role that declarative knowledge plays in formulating early architectural problems, and on the other hand, on exploring how BIM and IoT contribute to measuring performance in architecture.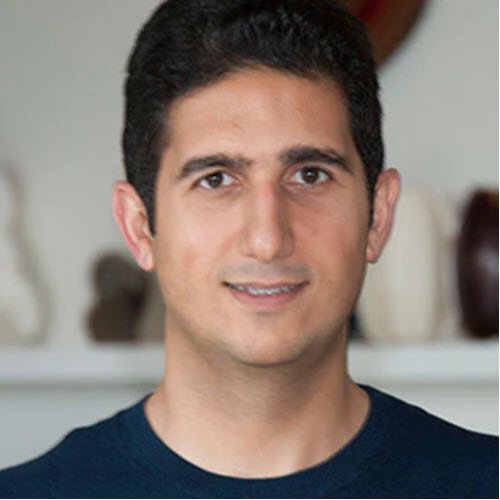 Mehdi Nourbakhsh, Ph.D.
Research Lead Autodesk Research, United States
Mehdi is a Research Lead at Autodesk Research. He is passionate about bringing AI-assisted technologies to the hands of Autodesk customers. With his several years of experience as a structural engineer and construction manager, he leads a research team focusing on the applications of AI and ML in the future of design and construction. He holds a PhD in building construction and a master's in computer science from the Georgia Institute of Technology.
Matías del Campo, Ph.D.
Associate Professor of Architecture at Taubman College University of Michigan, United States
Dr. Matias del Campo is a registered architect, designer, and educator. He is Associate Professor at Taubman College for Architecture and Urban Planning, University of Michigan, and director of the AR2IL – The Architecture and Artificial Intelligence Laboratory at UoM. Here he conducts research on advanced design methods in architecture, primarily through the application of Artificial Intelligence techniques in collaboration with Michigan Robotics and the Computer Science department. Co-founded by Matias del Campo and Sandra Manninger, the architecture practice SPAN is a globally acting practice best known for their application of contemporary technologies in architectural production. Their award-winning architectural designs are informed by advanced geometry, computational methodologies, and philosophical inquiry. SPAN gained wide recognition for its winning competition entry for the Austrian Pavilion at the 2010 Shanghai World Expo, as well as the new Brancusi Museum in Paris. Most recently Matias del Campo was awarded the Accelerate@CERN fellowship, the AIA Studio Prize, and was elected into the boards of directors of ACADIA and IJAC the International Journal of Architectural Computing. SPAN's work is in the permanent collection of the FRAC, the MAK in Vienna, the Benetton Collection, the Albertina in Vienna, and several private collections.
SPAN's work was featured at Venice Biennale in 2012; at ArchiLab 2013 in Orléans, France; at the Architecture Biennale in Vienna and Buenos Aires in 2019; and in the solo shows, "Formations," at the Museum of Applied Arts (MAK) in Vienna and a solo exhibition "Sublime Bodies" at the Fab Union Gallery in Shanghai, China. He earned his Master of Architecture from the University of Applied Arts Vienna and his PhD from the Royal Melbourne Institute of Technology.
Gabriela Sartori
Co-founder Brazilian Academy of Neuroscience and Architecture, Brazil
Certified in Neuroscience and Architecture, Design and Urbanism (Newschool, USA). Architect and urban planner, also graduated in social communication, postgraduate student in commercial architecture at Senac / SP. For many years she has developed set designs for television, events, and theater, a way to follow her purpose of inspiring people. ​​The career path had changed, but the purpose of inspiring remained, and with the personal pursuit of neuroscience, behavior, and consciousness intensified. ​Today she is the head of the Sartori Design office in São Paulo, with a very human and individualized focus on corporate and residential projects. ​​Co-founder of NEUROARQ Academy (Brazilian Academy of Neuroscience and Architecture) in partnership with architect Priscilla Bencke, which aims to empower professionals, disseminate knowledge, integrate diverse areas into a systemic view of space and behavior. Website: www.neuro.arq.br
Katarina Richter-Lunn
Architectural Designer and Researcher, Harvard Graduate School of Design, United States
Katarina Richter-Lunn is an architectural designer, researcher, and first year doctoral student at the Harvard Graduate School of Design. Her research, found at the intersection of design, psychology, and neuroscience, aims to promote well-being through our environment.
By translating methods of traditional behavioral therapy, her research seeks to demonstrate how human, machine, and spatial interactions can be leveraged via AI algorithms to propose more seamless and intuitive solutions to addressing mental health. As part of this work, she explores how neurological and physiological cues can give insight to one's behavior, and in turn support cognitive processes through the lens of materiality, computational design, affective computing, and social robotics.
Alongside her doctoral studies at Harvard, Katarina is a research assistant with the Materials Processes and Systems Group (MaP+S) at the GSD, as well as a member of the Aizenberg Lab at the Wyss Institute for Biologically Inspired Engineering.
Katarina holds a Master in Design Technology (M.Des.) from Harvard GSD and a Bachelor of Architecture (B.Arch) from Cal Poly San Luis Obispo, with a minor in Sustainable Environments. She has worked at leading architecture firms including Snøhetta, Arup, IwamottoScott, and most recently Gehry Partners, where she worked as a project designer.
Panel 3 | Dialogues between nature, design and technology / Perspectives about Bioinformed Design and an Integrated Natural-Artificial Ecosystem
Abstract: In last decades, different approaches on nature-based design have been emerging, such as bionics, biomimetics, bioinspiration, biodesign, biodigital architecture, biophilia, among many others. Iouguina, et al. (2014) propose the idea of bioinformed disciplines, this proposal groups all those disciplines that use references from nature to solve human problems through design, with results sustainable or not sustainable. Nowadays, the possibilities of bioinformed design are enhanced and amplified, mainly due to the accelerated development of digital technologies, new materials, AI(artificial intelligence), IOT(the Internet Of Things), Big Data, parametric-generative-evolutionary design, digital fabrication technologies, and other advances; In addition to that, other approaches appear with a systemic and sustainable vision, in order to improve the quality of life of human beings in a smart balance between all species and the ecosystem. In the context of SIGraDi 2021 Designing Possibilities International Conference, the panel "Dialogues between nature, design and technology" is proposed, an open space to debate about bioinformed design and architecture, in which different theoretical perspectives, practical and technological experiences can converge, as well as prospective visions. It's expected to discuss how nature can be a reference for product design, systems design, architecture, urbanism and ecosystems, from a transdisciplinary and sustainable vision. This dialogue can open future possibilities for a collaborative and balanced coexistence among all species, breaking the current paradigm named Anthropocene, an era dominated by human beings to the detriment of the planet's ecosystem. Around these scenarios and approaches appear some questions that can guide the discussion, questions such as: What role does bioinformed design play in solving relevant human problems? What is the role of emerging technologies to materialize bioinformed design proposals? What are the new paradigms posed by bioinformed design? Can we move from imitating material systems in nature to emulating behaviors based on nature? Is it feasible to conceive a collaborative design between different species? Is it possible to drive a transition from design for human to design for the ecosystem? Is it feasible to design an integrated natural-artificial ecosystem in a balanced coexistence between all species? Can the human being co-evolve in collaboration with other species? among many other questions.
Language | Spanish/English
David A. Torreblanca-Díaz
Associate Professor and Researcher Universidad Pontificia Bolivariana, UPB, Colombia
Chilean product designer (Universidad de Valparaíso, Chile) based in Medellín, Colombia. He holds a Master`s Degree in Product Design Technologies (Universidad Nacional Andrés Bello, Chile), with a distinction cum laude. His research interests focus on the intersection of biology, design, digital fabrication, parametric-generative-evolutionary design and morphology. Lead researcher on the project "Repertorio de texturas bioinspiradas a través de experimentaciones morfológicas con tecnologías de fabricación digital", co-author of the book "Texturas bioinspiradas y fabricación digital" and "Biomimética y Diseño". Since 2002, he has been a professor in industrial design career at different educational institutions, he has taught subjects related to product design, research, biomimicry, innovation strategies, 3D modelling software and prototyping techniques; emphasis on the experimentation of a wide range of analogic and digital techniques, in order to support the product design process and to find new creative possibilities, extensive experience in the use of digital fabrication technologies to make models, prototypes and short series production. He has participated in competitions, exhibitions, workshops and international conferences. David Torreblanca was the chair of the SIGraDi 2020 -Transformative Design- Online conference, held from November 16 to 20, 2020. He is currently member of the International Executive Committee of SIGraDi, associate professor and researcher in Industrial Design career at Universidad Pontificia Bolivariana, Medellín, Colombia.
Personal web site: davidtorreblanca.com
Carmelo Di Bartolo
Director Design-Research, Milano
He works in the field of Advanced Design. He studies structures in Nature to transfer knowledge into the processes of innovative products and services: Bionics and Design. He has directed research and projects for: FCA, Piaggio,3M Italia, Indesit, Moleskine, Samsung, Motorola, ArgoTractors, Pirelli, Ferrari, Competence Center Industria 4.0. For FCA and CRF, Centro Ricerche Fiat, participated in Advanced Design programs for new vehicle concepts, materials, processes and new types of mobility, 1988 and 2018. He has designed land development design plans: Spain, Austria, Colombia, Mexico. Founder and Director of the Research Centre in Bionics and Design, CRIED. IED, 1982-1998. Co-founder and Director Design Innovation, Gran Canarias, 1998-2018. Co-Founder Design-Research, Milan,2020-Austin, USA,2020. Professor, Director, Presidential Coordinator, Istituto Europeo di Design, IED, 1980-1998. Associate Professor in Bionics and Design at the University of Montreal,2003-2015. Academic Leader and Visiting Professor at TEC de Monterrey, Guadalajara, MX,2009-2019. Professor in Creativity and Design at IULM University, Milan, since 2011. Professor in Cognitive Artifacts at UNISOB University, Naples, Italy, since 2014.
Catalina Bustillo Restrepo
Directora Fundación Biomímesis Caribe, Colombia
Born in Barranquilla, Colombia, Catalina grew between the city and her family farms, where respect, love, and connection to nature shaped a strong sense of ethos. As an architect and farmer, Catalina started her biomimicry journey in 2011, receiving her Biomimicry Specialist title from Biomimicry 3.8. In 2014, she Founded Biomímesis Caribe and earned in 2018 a Master of Science Degree in Biomimicry through from Arizona State University. She is currently a member of Biomimicry 3.8's the 2018-2021 Biomimicry Professional Cohort. With more than 16 years as general manager of Natuani Ltda, a family cattle ranching business, and ten (10) years in biomimicry, Catalina combines her love for nature, with her experience as a designer and entrepreneur to develop strategies that inspire and empower people to transform. Currently focused in bringing biomimicry to spanish speaking audiences, especially in Latin America and underprivileged communities, while developing strategies and tools that help innovators and educators to use and practice biomimicry.
Andrea Bezerra de Carvalho Macruz
Full-time Professor Dubai Institute of Design and Innovation, DIDI, United Arab Emirates
Andrea Macruz holds a B.A. in Architecture from Universidade Presbiteriana Mackenzie in Sao Paulo, a Masters in Biodigital Architecture from Universitat Internacional de Catalunya in Barcelona, a Masters in Interior Design from Istituto Europeo di Design in Sao Paulo, and a Masters in Contemporary Furniture Design from Istituto Marangoni in Milan. Currently, she is part of the DigitalFUTURES Ph.D. program at Tongji University in Shanghai. Andrea has worked at renowned architecture offices such as Massimiliano Fuksas Architetto in Paris and Marcio Kogan in Sao Paulo and has exhibited in venues such as the Salone Satellite at the Milan Furniture Fair, Piasa Auction in Paris, London and Berlin Design Week, and the Architecture Beijing Biennale. In 2010 she founded a design studio focused on the study of nature and new technologies. Currently, she teaches at the Dubai Institute of Design and Innovation (DIDI) in the United Arab Emirates.
Gonçalo Castro Henriques
Full-time Professor Federal University of Rio de Janeiro, UFRJ LAMO-Prourb Laboratory, Brazil
Gonçalo Castro Henriques is an architect, graduated in Porto (ESAP 2000) exchange student in Eindhoven, Netherlands (TUE, 1998) and received a master's degree in Genetic Architecture in Barcelona (ESARQ-UIC, 2005) with the thesis: "Digital Conception and Fabrication: a new morphogenesis". Has evolved in professional practice over 10 years, in architectural offices (António Menéres, ARX-Portugal, Nuno Lacerda, and Castro Calapez). The Portuguese Science and Technology Foundation, award him with a Phd Scholarship. He completed a European PhD in Architecture, specializing in Technology in Architecture, the Technical University of Lisbon (FAUTL, 2013), including a period in Barcelona (ESARQ-UIC). His thesis "TetraScript: Responsive skylight System to control daylight, according to external and internal factors" was approved with Honours. He develops research about the integration of generative processes (algorithmic and parametric design, scripting), with simulation and digital fabrication (CAAD-CAE-CAM) applied in professional practice. He is currently a Full-time Professor at FAU-UFRJ, in Rio de Janeiro and coordinator of the LAMO-PROURB Laboratory. Previously, he taught in Lisbon, at ULHT-ecati and FAULT, and was a guest professor at the postgraduate program "Proyectación y Construcción Digital" at FADU-UNL Argentina. He has supervised Workshops in Porto, Lisbon, S. Paulo, Rio Janeiro, Fortaleza, Santa Fé, and Ljubljana. He has published and shared his research in conferences as IJAC, eCAADe, SIGraDi, Caadria, DACH, DCA (Europe, South America, Asia and the United States). He is a member and currently (2021) vice president of the Iberoamerican Society of Digital Graphics (SIGraDi). He chaired the first joint conference between XXIII SIGraDi and 37eCAADe, on the theme "Architecture in the age of the 4th industrial revolution" in 2019 at FAUP, Porto. He has presented research at conferences, guided workshops and built projects in Portugal, Spain, Italy, Slovenia, Finland, Ireland, Argentina and Brazil.
Amilton José Vieira de Arruda, Ph.D.
Associate Professor and Researcher PPGD/UFPE
PhD. Amilton Arruda Graduation in Industrial Design Product Project by UFPE (1982), Master in Design and Bionics by IED in Milan (1992), Doctorate in Ricerca in Disegno Industriale – Ph.D by University of Milan Politecnico (2002) and postdoctoral in Design and Bionics at IADE  European University UNIDCOM Lisbon (2018/2019).  Currently postdoctoral and University Naples Luigi Vanvitelli. Since 1985 professor of the UFPE Design Course. He is currently associate professor IV, professor at the Graduate Program in Design PPGD at UFPE. He coordinates the Research Group on Biodesign and Industrial Artifacts at UFPE. Experience in the area of ​​Industrial Design, with an emphasis on Design and Bionics, acting mainly on the following themes: Product Development and Strategic Design. Organizer together with Edgard Blucherof the [DesignCONTEXTO] series design, culture and technology essays from the following books: (2017) 1. Design and Complexity; (2017) 2. Design and Social Innovation; (2018) 3. Design, Artifacts and Sustainable Systems; (2019) 4. Narratives and Languages ​​in the creative process in Modeling and Prototyping (in press). Always with Edgar Blucher he organizes the series [designNATUREZA] essays on design, bionics and biomimetics with the following book: (2018) Methods and Processes in Bionics and Biomimetics: the technological revolution by nature. With the publisher Insigh in (2019) we launched the following title: Topics in Design: Biomimetics, Sustainability and New Materials; and recently with Blucher (2020) the Book: Design and Bionics. Carmelo Di Bartolo and Centro Ricerche IED: esperienze memorabili da 30 protagonisti. 
Panel 4 | Questioning Architectural Research
Abstract: As researchers we believe that our inquiries into architectural theories, histories and systems lead to better buildings. This belief is largely implicit, because we infrequently state the questions we strive to answer in our research. 
In this panel a diverse group of researchers from the Georgia Tech School of Architecture will present brief snapshots of their areas of inquiry and reflect on why they have chosen their fields of research and how they expect their work to make an impact in the fields of architectural practice and pedagogy. The panel discussion will focus on the current state of architectural research and speculation on a transition to a future state, where the tie between the work we do is more closely tied to the futures we intend.
Language | English
Russell Gentry, PhD PE
Associate Professor of Architecture and Civil Engineering (by courtesy) Director, MS Programs in Architecture Digital Building Laboratory Georgia Institute of Technology, United States
Russell Gentry is Associate Professor of Architecture and Civil Engineering at Georgia Tech and Director of the Digital Building Lab (DBL). He is currently a Visiting Research Professor at Queen's University Belfast. Dr. Gentry oversees a body of research focused on the integration of architectural, material, and structural systems, and the organization of stakeholders, processes, and information to facilitate these systems. These projects include aspects of design automation and robotics, construction informatics, and building information modeling (BIM). Dr. Gentry is the Georgia Tech PI for Re-Wind, an NSF sponsored project developing re-use applications for decommissioned composite material wind turbine blades. Dr. Gentry is the chair of ASTM D30.10, Composites for Civil Structures. He serves on the editorial board of the ASCE Journal of Composites for Construction and on the Council of the International Institute for Fiber Composites in Construction (IIFC). 
Ryan Roark. Ph.D.
Ventulett NEXT Generation Visiting Fellow
Ryan Roark is the 2019-2021 Ventulett NEXT Fellow at Georgia Tech School of Architecture, where she teaches studios and seminars on adaptive reuse and experimental representation. Her exhibition, Mechanicsville 2030: The Past, Present, and Possible Future of One of Atlanta's Oldest Neighborhoods, can be seen at the Atlanta Preservation Center through Thanksgiving 2021 and features a proposal for fifteen buildings, both renovations and new construction, along Whitehall Street in central Atlanta. Ryan has her Master of Architecture from Princeton (2017) and her PhD in Oncology from Cambridge (2011).  
Alongside teaching and design, Ryan writes about the history of historic preservation, the relationship between individual and city from the 16th century through the present, and the history of intellectual cross-pollination between microbiology and architecture. Her writing has been published in the Journal of the Society of Architectural Historians, Studies in the History of Gardens and Designed Landscapes, Early Modern Literary Studies, Pidgin, and the books Ruskin's Ecologies (Courtauld Books Online, 2021) and LIFE FORMS (Snoeck, 2020). 
Logman Arja
Ventulett NEXT Generation Visiting Fellow School of Architecture, College of Design Georgia Institute of Technology
Logman Arja is a Ventulett NEXT Generation Fellow and Visiting Faculty. His research focuses on RURALISM and RURAL ARCHITECTURE. He is thoroughly examining responsive systems and disruptive approaches to re-valorize the rural economy. He introduces RURALISM not in opposition to URBANISM, but rather an equivalent field that he believes is worthy of consideration and that is often overlooked in our architectural discourse.
Arja is also working to advance earth architecture and ceramic production via additive manufacturing technology in rural communities and contexts. Currently, he is leading efforts to adopt the technology of additive manufacturing in Sub-Saharan Africa with a long-term goal of producing sustainable housing solutions and rural micro-infrastructures.
As a passionate young architect and educator, Arja sees architecture as a powerful statement to connect and communicate. With a conscious and deliberate intent to instrumentalize architecture to help transform local communities, the courses he teaches confront students with questions of how architecture, technology, and innovation can offer solutions to some of the world's most pressing issues, i.e., poverty, epidemics, environmental degradation, and civil unrest. As a proponent of interdisciplinary research, teaching, and experience, He offers his students the opportunity to work in new places, ecologies, and perhaps new approaches.
Before coming to Georgia Tech, Arja has taught at the University of California Berkeley and University of Oregon. He has won numerous awards for his scholarly and creative works, including the Design for Spatial Justice Fellowship at the University of Oregon, John K. Branner Traveling Fellowship, and the MasterCard Foundation Scholarship at UC Berkeley, Rondine Cittadella della Pace Fellowship – Italy, and the Fulbright Scholarship.
Tristan Al-Haddad
Lecturer at the School of Architecture, College of Design Georgia Institute of Technology
Tristan Al-Haddad is a working designer and visual artist in addition to being a faculty member in the School of Architecture at The Georgia Institute of Technology.  Al-Haddad holds a Master of Architecture degree from Georgia Tech, also having studied at the University of Paris – La Villette and at the Daniels Center for Building Technology and Urban Design in Genoa, Italy.  His work has been exhibited in venues including the Pompidou Center, The High Museum of Art in Atlanta, The Boston Center for the Arts, The International Contemporary Furniture Fair, and The AIA's Center for Architecture in New York as well as being published in print sources including the New York Times, Dwell, Metropolis, Art Papers, and The Atlanta Journal-Constitution.  Al-Haddad was one of seven recipients of the ARTADIA Artist Award in 2009 in addition to being a Fulbright Scholar at the Universidad Tecnica Federico Santa Maria in Valparaiso, Chile.  In 2014 Al-Haddad was selected by the US Department of State to represent the USA at the Colombo Art Biennale in Sri Lanka.
Keith Kaseman
Assistant Professor at the School of Architecture, College of Design Georgia Institute of Technology
Keith Kaseman is a designer, advanced production strategist and architectural educator. As Partner of KBAS, a spatial design practice launched in 2002 with Julie Beckman upon having their competition entry selected for the Pentagon Memorial (2002-2008), Keith continues to lead the digitally agile office through a diverse array of work, consistently achieving high levels of material and geometric precision across multiple scopes and scales of deployment.  Among other awards, KBAS received a 2006 Young Architect Award from the Architecture League, NY, and the 2012 National Award for Service from the American Institute for Architects. 
Keith has been a design educator since 2004, having held simultaneous appointments at the University of Pennsylvania PennDesign (2004 – 2013) and Columbia University GSAPP (2005 – 2014), and is currently on the faculty at University of Tennessee Knoxville College of Architecture and Design (2014 – present).  Driven to explore unique spatial potentials embedded within complex urban conditions throughout his research, Keith's experimental studios have operated within cities including New York, Tokyo, Amsterdam, Prague, Philadelphia, and, most notably, Rio de Janeiro (2009 – 2014). 
Keith joined Georgia Tech as a visiting faculty member in 2016 and is now embedded in the School of Architecture as Assistant Professor. With both his research and coursework spanning a wide spectrum of advanced design and production workflows, Keith is also the Director of the newly formulated Master of Science in Architecture | Advanced Production concentration.
Athanassios Economou, Ph.D.
Director of Shape Computation Lab Professor at the School of Architecture, College of Design Adjunct Professor at School of Interactive Computing, College of Computing Georgia Institute of Technology
Athanassios (Thanos) Economou is Professor at the School of Architecture in the College of Design, and Adjunct Professor at the School of Interactive Computing at Georgia Institute of Technology. Dr. Economou's teaching and research are in the areas of shape grammars, computational design, computer-aided design and design theory, with over sixty published papers in these areas. He is the Director of the Shape Computation Lab, a research group that explores how the visual nature of shape can be formally implemented with new technologies to enable new paradigms in visual computation, design automation, and creative design. Recent projects include the Shape Machine, a new computational technology that successfully implements shape rewrite algorithms in CAD systems, and CourtsWeb, the most significant visual database on Federal Courthouses, sponsored by GSA and US.Courts. Design projects from his studios at Georgia Tech have received prestigious awards in international and national architectural competitions. He has been invited to give talks, seminars, and workshops at several universities including MIT, Harvard, TU Vienna, U. Michigan, KAIST, Chiao Tung U Taiwan, Emory, Seoul National U, Cambridge U, Tsinghua U, UCLA, NTUA, among others. Dr. Economou holds a Diploma in Architecture from NTUA, Athens, Greece, an M.Arch from USC, and a PhD in Architecture from UCLA. 
Panel 5 | Experiências educacionais híbridas, críticas e inovadoras em Arte Eletrônica
Abstract: The teaching of Electronic Art began in Brazil in the mid-1980s, when several Art, Design and Communication educational institutions incorporated disciplines that explored its immense potential for society. In the absence of established standards or norms for teaching in these areas, it was the pioneer educators themselves – most of them also artists – who created Electronic Art curricula, programs, assignments, and evaluation criteria, and laid the foundation for this new field of knowledge. In this panel, a group of Brazilian electronic artists – who have taught in Art and Design programs since the 1980s – will present their pioneering experiences. Panelists will discuss the origins of their methods and practices, the challenges they have faced and their pioneering contribution, revealing the historical legacy of this effervescent and seminal moment of Electronic Art in Brazil.
Language | Portuguese
Rejane Spitz
Professora Associada e Coordenadora do Laboratório de Arte Eletrônica Pontifícia Universidade Católica do Rio de Janeiro, Brazil
Rejane Spitz is a Full Professor at the Department of Art & Design at Rio de Janeiro Catholic University (PUC-Rio), in Brazil, where she coordinates the Electronic Art Lab and teaches at both graduate and undergraduate courses. She has a Ph.D. in Education from PUC-RIO (1993), a M. Arts in Graphic Design (1983) from the Central School of Art & Design (London, UK), a B. Arts in Industrial Design (1979) and a B. Arts in Visual Communication (1979) from PUC-RIO. She was a Pos-Doctoral researcher at CADRE-Laboratory for New Media /San Jose State University (California, USA) in 2003, and a Visiting Scholar at the University of California at Berkeley's Space Sciences Lab in 2002. At PUC-Rio, she has supervised a total of about 50 Master's dissertations and Doctoral theses in Arts and Design. Rejane has been working with computers in the Arts since 1983. Her artworks, projects and writings – which focus on social and cultural issues related to the use of digital technologies – have been published on major peer-reviewed journals and exhibited at international shows and conferences around the world, in countries such as Argentina, Australia, Brazil, Canada, Chile, Colombia, England, Finland, France, Mexico, Peru, South Africa, Spain, United States and Uruguay. Rejane was the Curator of the Virtual Reality Art Festival series (Mostra de Realidade Virtual), held annually at Centro Cultural Candido Mendes, Rio de Janeiro (1995 – 2000). She has been a volunteer member of the ACM SIGGRAPH Education Committee since 1991, and a member of the LEONARDO/ISAST (MIT Press) Advisory Board since 1992.
Suzete Venturelli
Professora Titular Universidade Anhembi Morumbi, UAM Universidade de Brasília, UnB
Artist, researcher and professor. Postdoctoral degree at the University of São Paulo, School of Communication and Arts; PhD in Arts and Sciences of Art, at the Sorbonne Paris I University (1988), under the supervision of Bernard Teyssèdre. Since 1986, she has been working as a professor, artist and researcher at the University of Brasília, Instituto de Artes. She coordinated the first laboratory dedicated to computational art. In 1989, she participated in the founding of the Infoestética group. She published the books Arte: espaço_tempo_imagem (2004), Imagem Interativa (2008) and Arte Computacional (2017). She co-authored with François Soulages the books Frontières des Mouvements Autophotobiographématiques; From the photographie au post-digital: Du contemporain au post-contemporain and Esthétique et connectivité, by Editora L'Harmattan. Its artistic production involves Computational Art, Virtual Reality, Virtual Worlds, Animation and Interactive Image. She coordinates the International Art and Technology Meetings (#ART). In 2004, he conceived F69, a game art presented at the International Biennial of Art and Technology, Emoção Art.ficial 2.0. He curated exhibitions such as Cinético_Digital (2005) at Itaú Cultural in São Paulo, alongside Mônica Tavares (2005); Humano_pós_Humano, the Banco do Brasil Cultural Center, Seconde Nature with works by Miguel Chevalier, at the Marcantônio Villaça Cultural Space, Brasília. Visual Music, at the Banco do Brasil Cultural Center (2016). Some awards received were: XPTA_LAB, Ministry of Culture and Society of Friends of the Cinemateca; Latin American and African Festival of Art and Culture Award; Funarte Award for Contemporary Art; Rumos Arte Cibernética Award for Scientific Initiation works. She received support to carry out projects and events through several public notices to promote research by CNPq, Fapdf, Capes, Funarte. She is currently a Full Professor at the University of Brasília (UnB) and a Professor at the Anhembi Morumbi University. (UAM) She works in the Post-Graduate Programs in Visual Arts at UnB and in the Post-Graduate Program in Design at UAM, in the Design, Art and Technology concentration area. She is currently a scholarship holder of the National Council for Scientific and Technological Development (CNPq).
Lucia Leão
Coordenadora do Programa de Pós Graduação em Comunicação e Semiótica Pontifícia Universidade Católica de São Paulo, PUC-SP
Lucia Leão is an artist, writer, researcher, professor and postgraduate research advisor. Her research interests include: creative processes; communication, art and politics; education; cyberculture; communication and health; art, science and new media; curatorship and criticism; audio-visual; photography and anthropocene. Her current research project aims to discuss the hypermediatization of everyday life and the creation processes in digital social networks in communication and culture, with an emphasis on studies of the imaginary. She is the author of the investigation method "imaginary cartographies", a transdisciplinary approach that interconnects Peircean semiotics, imaginary studies (Bachelard, Durand, Maffesoli) and the concept of cartography (Deleuze and Guattari). Her current art project (extension) relates studies on plants, communication, ecological awareness, education and scientific dissemination. Post-doctorate in Arts from UNICAMP (2004), Doctor and Master in Communication and Semiotics from PUC-SP (2001); Specialist in Cultural Action (ECA-USP, 1988); and Bachelor of Fine Arts (FASM, 1985). Professor at the Pontifical Catholic University of São Paulo, PUC-SP and Coordinator of the Postgraduate Program in Communication and Semiotics, where she advises Masters, Doctorates, and supervises Post Doctorates. She has coached several TCCs; Scientific Initiation research; 56 masters and 20 doctorates. She is also a professor of courses: Curatorship and Art Criticism (specialization); Communication in Multimedia (undergraduate). Author of dozens of articles and book chapters and 12 books, including: The labyrinth of hypermedia: architecture and navigation in cyberspace; and Drifts: Cartographies of Cyberspace, ed. She is the Leader of the Communication and Creation in the Media Research Group, InterLab21 CCM, linked to CNPq and founded in 2002.
Tania Fraga
Professora aposentada do Instituto de Artes da Universidade de Brasília, UnB Vice-presidente do Instituto de Matemática, Arte eTecnologia de São Paulo Diretora do AtelierTania Fraga, São Paulo
Tania Fraga is an artist, architect, and designer. In her work, she creates sensitive and poetic three-dimensional domains presented as virtual and material realities. They result from the integration between art, science and technology showing glimpses of their relationship with numbers. Therefore, it explains their dynamic harmonies, their implicit relationships, their infinite variations, their topological weaving, their becoming, for they are sensitive expressions of a sublime and transcendental universe of dreams expressed through mathematical correlations. With considerable academic training, compulsive creativity, extensive awards, she has participated in exhibitions, shows, conferences, and publications around the world, for the past 43 years. More information on the website: http://taniafraga.art.br
Panel 6 | Architecture, Creativity and Digital Fabrication
Abstract: The material execution of architecture defines the quality of the spaces, as well as its energy consumption, its social value, and its economic cost. The construction expresses a technological capacity and esthetic, as well as a cultural organization that elaborates certain types of buildings, which preserve social domains and environmental impacts. In this sense, the new digital techniques constitute opportunities to ensure processes, or on the contrary to promote transformations. This panel has invited four experts to comment on their experiences and perspectives in this debate, to show concrete examples and necessary visions in academic and professional fields to apply technologies in an assertive and diverse way. Picking up the tension between the optimization of processes that the industry seeks and the minimization of resources that the environmental and social crisis forces, with the technological deployment and formal exploration. The argument that technologies are only tools, or a passing enthusiasm has been overtaken by the possibilities generated and the great social changes produced; but we also know that technology is sometimes just a translation of conventional designs. What we have seen with BIM modeling, which adds more constructive elaboration, but weak the architectural appealing, or with digital manufacturing machines that repeat manual tasks and made complex shapes just for exhibits, while we need new architectural solutions to face climate change and the social inequality. Wood proposes to be the material of the future, but its execution still suffers from constructive deficiencies and little use. Robotics involves expensive equipment to make convoluted appliances, and digital fabrication seems to focus on cutting decorative pieces. The new resources must go through a period of implementation and experimentation, but also move towards feasible and relevant proposals. The construction industry is coming under pressure to use integrated BIM modeling, but many conventional tasks remain, and digital information is not suited to control machines. Sustainable building implies new components and connections that are not known to the designers and executors. Universitary education cannot cope with more technologies that are presented in an intuitive and partial way, and professionals lack the time and motivation to incorporate them. In addition, the vast majority of technologies come from Anglo-Saxon countries with higher economic levels and profound cultural differences that aggravates the extractivist flow, while the application of new media is carried out with a relevant mix of local knowledge. The organization of SIGRADI as a Latin American community tries to compensate for this inequality and promote an integrating relationship of capacities, opening opportunities for discussion and collaboration.
Language | Spanish
Dr. Rodrigo García Alvarado
Director Departamento de Diseño y Teoría de la Arquitectura Universidad del Bío-Bío, UBB, Chile
Rodrigo García Alvarado is architect, M.Sc. in information technologies and Ph.D. in architectural representation, and he has worked as architect in practice, educator and researcher mostly in Universidad del Bío-Bío, Concepcion, Chile, where he is currently Head of Dept. of Architectural Design and Theory. He has also been a visiting scholar in the United States, the United Kingdom, Germany, Finland, Brazil, Mexico, and Argentina. He has been a participant in SIGRADI since the first congress of 1997 and chair of the 4th SIGRADI Congress of 2001 in Concepción, Chile and attending several more congresses. He has lead around twenty national and international research projects devoted to Virtual Reality, Architectural Animation, Energy Simulation, Sustainable Housing, Building Integration of Solar Energy, Digital Fabrication, Parametric Design and nowadays 3D-Printed Construction using robots. He is currently leading the UBB team in the MarcoPolo international construction innovation competition to carry out 3d-printed houses in Canada, and the implementation of sustainable sanitation networks in homeless settlements in Concepción. He works as advisor of Bch. Master and Ph.d. thesis and teacher of architectural representation at the School of Architecture of the University of Bío-Bío and professor of Emerging Technologies in the Latin American Master of Architecture. His main contribution is to promote an architectural development committed to social and environmental advancement.
Veronica Arcos
Docente e Investigadora Universidad Técnica Federico Santa María, UTFSM, Chile
Veronica Arcos is Architect, Universidad Central de Chile, graduated Cum Laude, 2001. Advanced Master of Architecture, Berlage Institute, Rotterdam, 2004. In 2018 she obtained the Fermín Vivaceta award, awarded by the Chilean College of Architects for her outstanding professional work in the field of technology applied to architecture. Her work has been published in international specialized books and magazines. She has been invited to speak in Latin America and Europe. Her work has been published and exhibited in national and European Biennials. She has taught at Universities in Chile and abroad. Since 2006, she has been working in her office independently. Her work, both academic and professional, is based on the intersection between traditional construction systems and design based on computational thinking. She is an expert in complex geometries, design, and digital fabrication. She is currently developing applied research on 3d printed architecture, sponsored by the Ministry of Housing and Urbanism of Chile, as a teacher and researcher at the Federico Santa María Technical University.
Mariela Reyes
Directora MADlab Universidad Autónoma de Chile, Chile
Mariela Reyes is an architect and maker who specializes in establishing workflows that integrate digital fabrication and traditional making within the architectural process. Having qualified as an architect in the University Mayor in Chile, she worked at I.M.Pei in New York. Having developed an interest in making and materials, she studied her masters in the Design & Make program developed by the Architectural Association in the UK. This allowed her to develop her knowledge of making through the construction of a complex timber frame building utilizing a robotic arm. Following this she undertook a course in fine furniture making at the Lyme Regis Boat Building School in order to develop her knowledge of traditional fine woodworking. By combining a wide set of skills and knowledge varying from applied robotics to carpentry Mariela focuses on the development of material led projects. Using both teaching and research to develop new methods of working within the architectural career. She now leads the MAD|lab at the Universidad Autonoma de Chile, an experimental fabrication lab that aims to innovate new fabrication methods by combining modern construction technologies with traditional techniques. Her current research focuses on the use of scanning and robotics to facilitate the processing of waste and low-cost timbers into architectural and design components.
Dr. Danny Lobos
Director Master BIM AEC Universidad Tecnologica Metropolitana de Chile, UITEM, Chile
Danny Lobos is a Ph.D. from the Bauhaus in Germany, PostDoc Bauhaus and UC / UBB, Architect, former professor at PUC Chile. He is currently a UTEM academic. The creator of the BIM Magister and Advanced BIM Diploma. He is the creator of the BIM EXPERT and BIM Chile companies. Founder of the Bauhaus100 Collective. Past President BIM Committee Colegio de Arquitectos de Chile and IBPSA Chile.
Frane Zilic
Director Polomadera Universidad de Concepción, UdeC, Chile
Frane Zilic is Architect and Master in Timber Construction from the Universidad del Bío-Bío. Professor at the Faculty of Architecture, Urbanism and Geography of the University of Concepción. Director of Polomadera, a program of the University of Concepción to promote added value in timber products, especially in timber construction, through different activities such as a catalog of constructive solutions, technological missions, advice on the creation of products, dissemination publications, continuous training, development and construction details, collaboration with external offices, project review and seminars. All these projects have been developed with the Polomadera team, including interns and national and international professional collaboration from Europe and the United States. In 2018 and 2020 he was part of the scientific committee of the World Conference on Timber Engineering (WCTE) and was part of the organizing committee for WCTE 2021. Currently he is the Chair of the future challenges commission: "Forestry challenges for a sustainable Chile" mandated by the Chilean Senate.